About Us
All-Out Mobile is an experienced wholesale and retail ecommerce outlet that provides quality Cellular Phones, Laptops, Tablets, and Accessories. 
Founded in early 2014 we strive to provide our customers a safe and reliable outlet for all their wireless needs, as well as unparalleled customer service. The goal of All Out Mobile is to combine all the facets necessary for someone who wants to purchase a variety of electronics at the cheapest prices with the highest quality products, and efficient service. With proven quality service and deals of up to 75% off retail price, All-Out Mobile offers a great reason to own something new, exciting, and unusual. Our goal is to help you satisfy your shopping craving with none of the guilt.
Now, more than ever, All Out Mobile recognizes the importance of prioritized reliability, sustainability, and affordability. For more information on our COVID-19 Response, read our statement here.
We encourage you to reach out and contact us for any questions, concerns, or comments. We hope to earn your continued business.
Our Team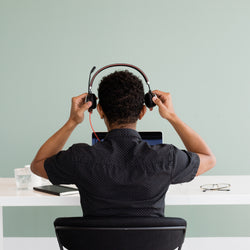 Customer Service
1-800-811-7388
Feedback
Email Us
Join our team
Our team continues to grow! Contact us directly for potential open positions and opportunities.
LEARN MORE